At St Anne's Long Day Care Centre we value the research that acknowledges that there are better social and cognitive outcomes when children's care and education is delivered by qualified Early Childhood Educators and Teachers.
Our Educators hold qualifications in early childhood education from university Bachelor of Early Childhood Education degrees to the Diploma and Certificate III in Early Childhood Education and Care.
Meet the Director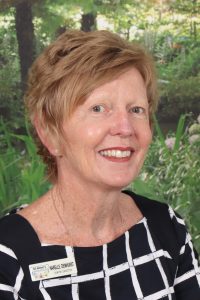 The Director of St Anne's Long Day Care Centre, Narelle Dewhurst, has been an Early Childhood Teacher and Centre Director in the community of Ballina for over 30 years. Narelle holds a Bachelor of Early Childhood Education from Macquarie University.
Her belief in the value and importance of early childhood education as part of a child's "ladder of learning" underpins her leadership role at St Anne's with her team of Educators. This leadership comes with a deep understanding of 'what matters for children', an essential component of quality early childhood programs.
Meet the Team
On a daily basis St Anne's has a core staff team of 21. This includes the Centre Director, the Administrative Assistant, the Centre "chef", and 18 early childhood Educators.
We invite you to call in to the Centre to meet the staff team personally, particularly the Educators who will be working with and caring for your child. Regulatory requirements in relation to staff to child ratio, or above, are maintained at all times.
This is particularly so for the nursery/baby rooms (Pebbles and Pippies) and the toddler room (Shells) where above current staff to child ratio requirements are implemented. The staff team's photos are displayed in the Centre's foyer with names and qualifications also appearing in the Centre's Handbook.